Stay Aboard the World Famous Golden Hind!
For the first time in our 55-year history we will be giving guests the opportunity for a once in a lifetime experience of sleeping onboard The Golden Hind. We have created two cabins, a double room (3m x 2.3m) with a King Size Bed complete with a 60 inch smart TV and DVD player. There is also a 2-bed bunk room (2.2m x 1.9m) - Booking Form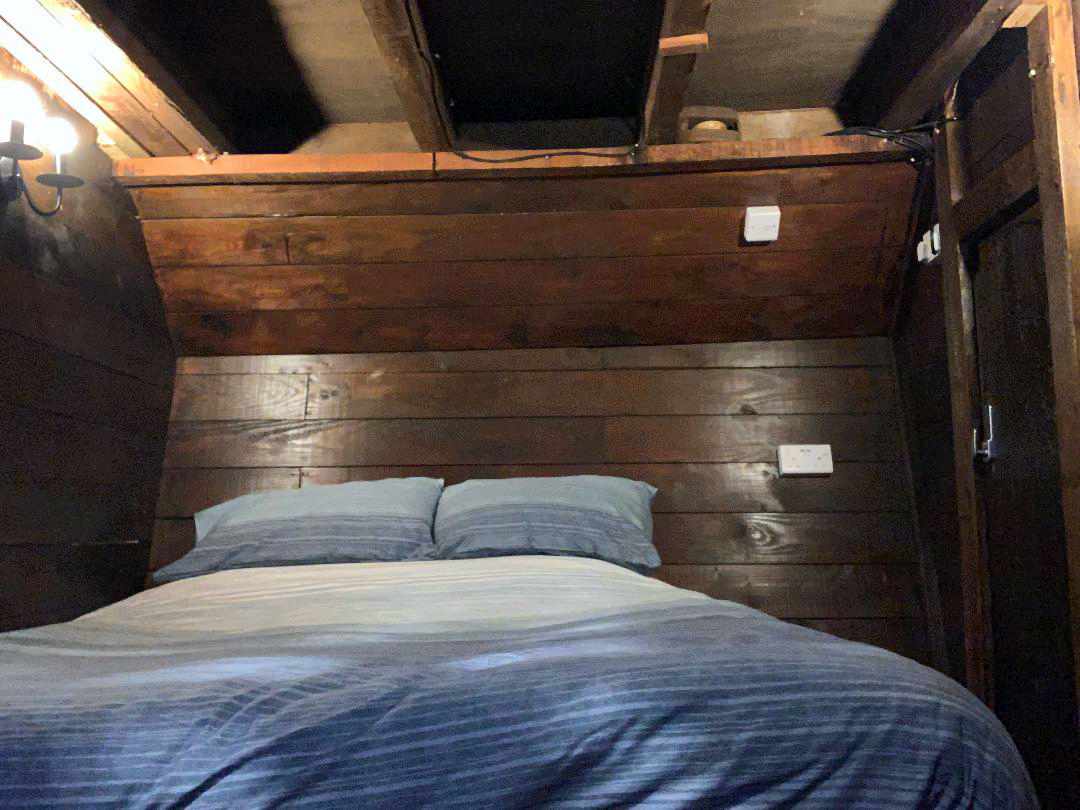 To give as many people the opportunity as possible to stay on board we are limiting the stays to ONE night. Bookings can only be made directly below. Prices start from £125 per night. We require a 20% deposit paid via BACs within 48 hours of booking.
Although you will be staying on a replica of a ship that Sir Francis Drake circumnavigated the world in we have added some 21st century comforts. There is Wifi throughout this ship, it has a 60 inch smart TV, with Prime and Netflix available and a DVD player so you can enjoy classic Pirate movies whilst onboard.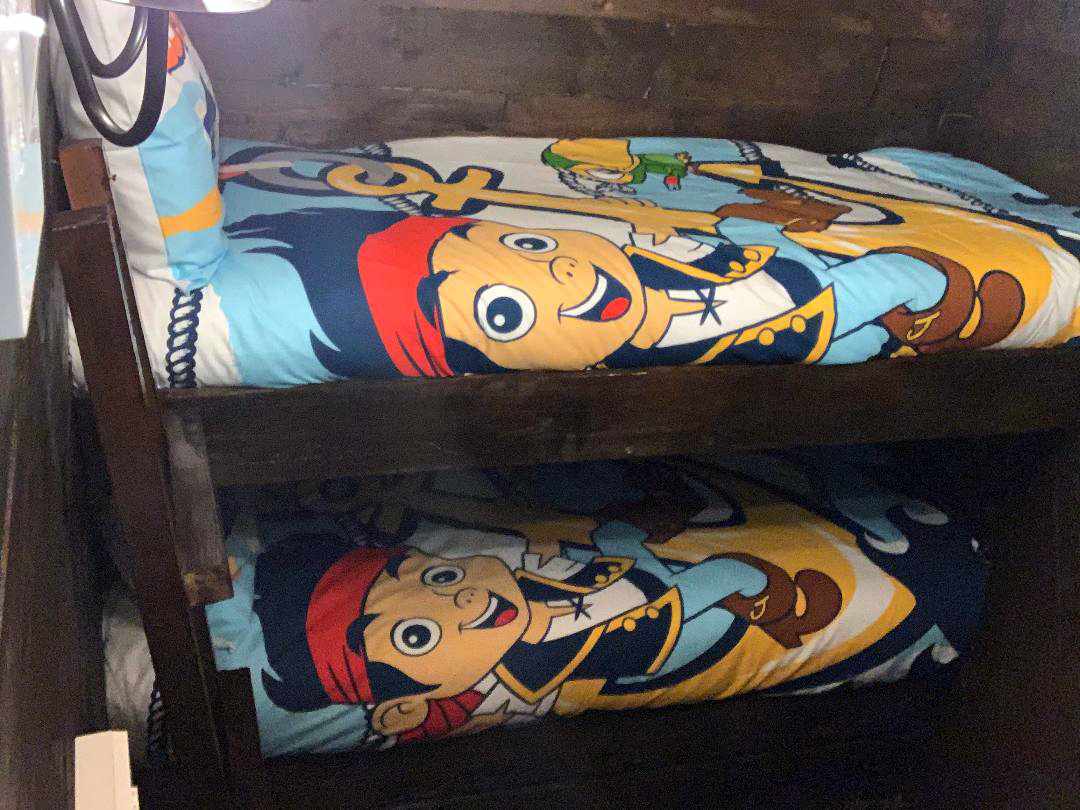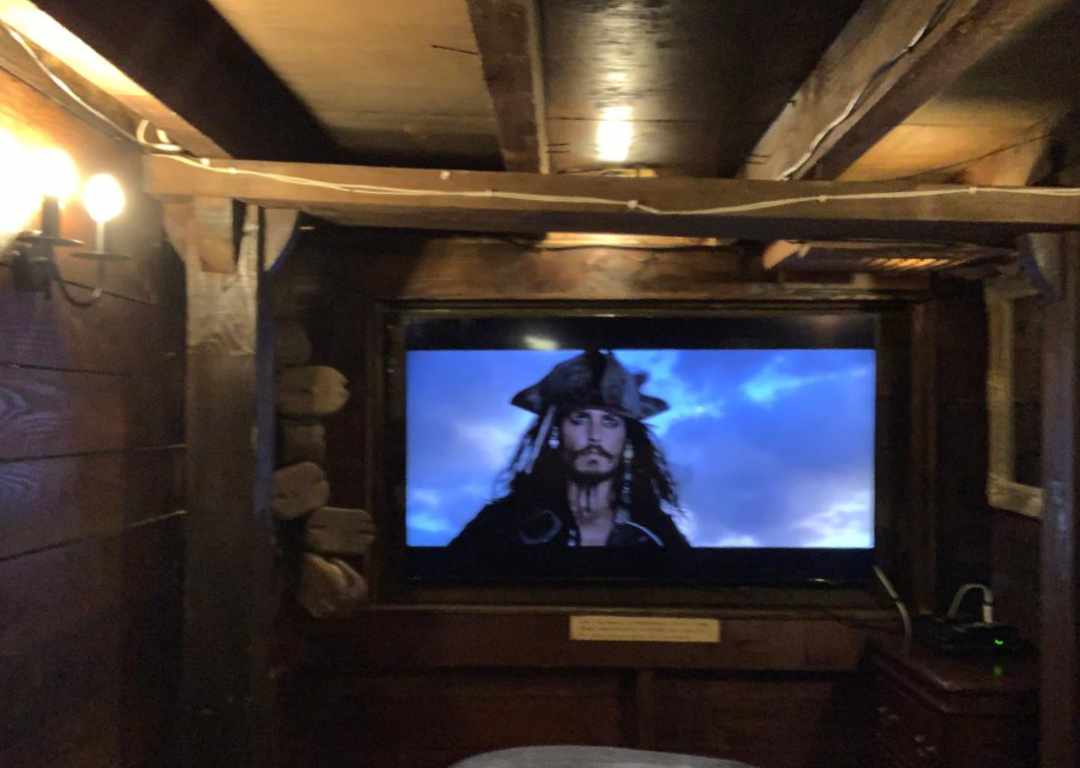 You and your shipmates will enjoy exclusive use of the ship from 4pm on the day of your arrival until 10am the following morning. Parking is available free of charge at Brixham Marina multi storey car park and we can provide a pick up and drop off service from the car park.
The Golden Hind has long been one of South Devon's top attractions, welcoming thousands of visitors each year. Staying overnight will be a once in a lifetime experience for both young and old! Whether it's sitting on the Quarter Deck seeing the sunset over Brixham Harbour or having fish and chips in the Great Cabin, we can guarantee a truly unique experience.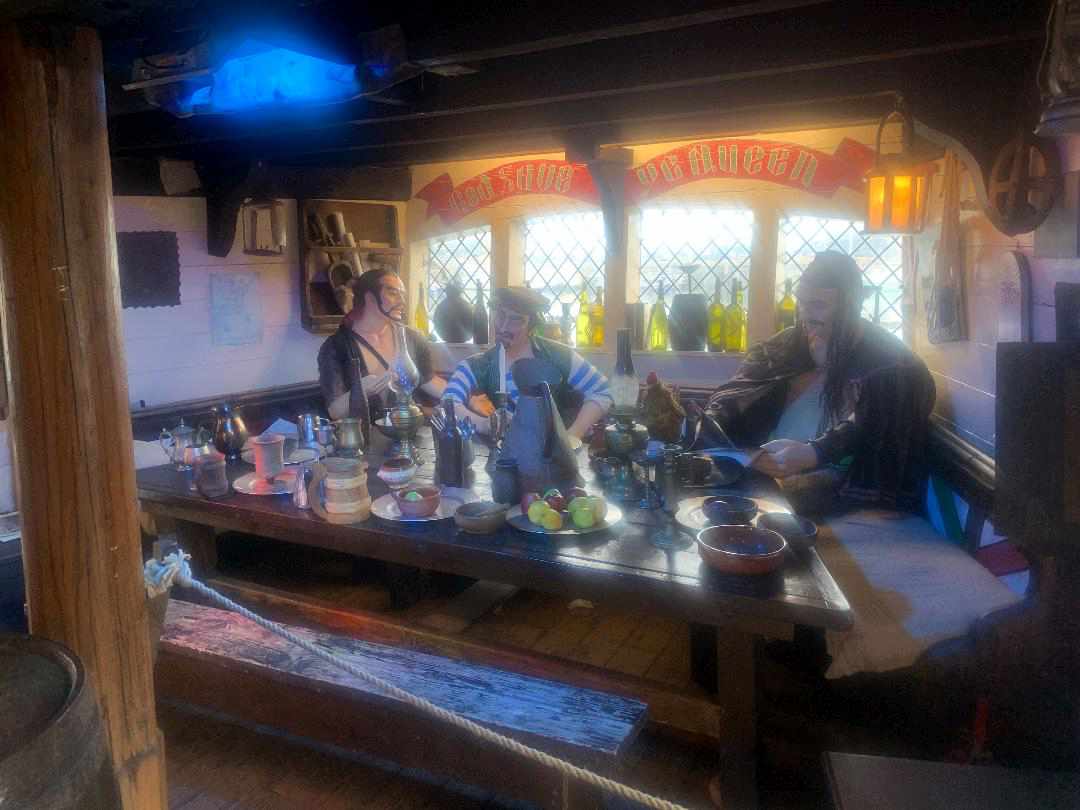 Booking
Enquiries
For all enquires please email crew@goldenhind.co.uk or call 07912 426252.