Education Centre
The Golden Hind Museum ship has been based in Brixham harbour since 1964 during which time it has enthralled many thousands of visitors both young and old. Over 435 years after Sir Francis Drake's momentous circumnavigation, there is still enormous worldwide interest in this remarkable man and his many achievements.
As well as providing the visitor with general information about the ship this section has been designed to support students in their studies, particularly KS 1 & 2 on the Golden Hind, Sir Francis Drake and life at sea during the 16th century.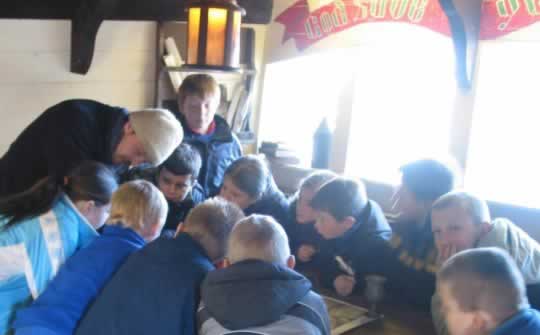 Our goal is to assist students and teachers to plan their visit or project by supplying clear information, maps, diagrams and work sheets.
As with all information sites we can always benefit from feedback from schools and other interested parties to continually improve and update our site, email us